Style classification
In the history of the development of bikinis, there have been many types of bikinis, such as top-lesssuits, unstructured bikinis, inflatable bikinis, etc.
Fabric material
Initial payment
On July 18, 1946, the bikini designed by Louis Reird used a fabric printed with newspaper content.
Leather
A fashion brand launched several classic hollow-out bikinis at the 2006 spring and summer conference, using shiny leather as the fabric, just like diving suits. When walking in the sun, the sensitivity increases exponentially.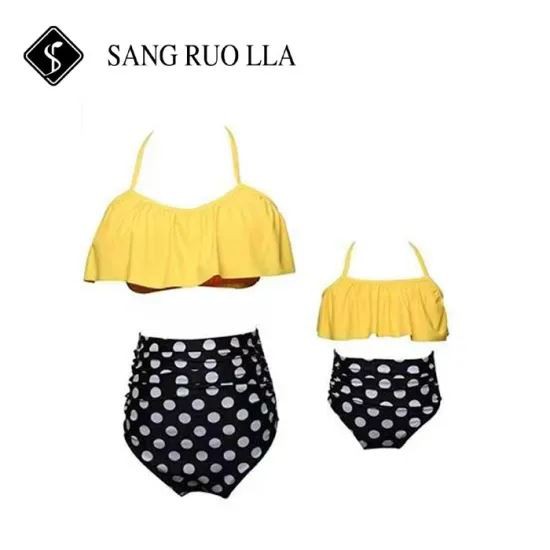 Solar model
In 2011, a company in the United States designed a solar bikini that can power MP3. This bikini is made of 1 inch and 4 inch thin and flexible photovoltaic film strips sewn with a series of conductive threads, which can supply 5 volts. Voltage, connect a USB device to charge a mobile phone or MP3 player.
3D models
On August 21, 2012, the world's first bikini swimsuit "printed" using 3D printing technology went on sale. It uses nylon 12 as the production material[8] and uses a method called "selective laser sintering (SLS)" The technique of using a very thin rope to connect countless round slices, and then weave the "cloth" of the swimsuit. By changing the size, distribution, and connection method of the round sheets, the designer ensures that the firm place of the swimsuit is firm and the flexible place is flexible.